We had the pleasure of chatting to the magical Daniela from Cape Town Freediving.

How did you get into freediving?
Daniela: "My fascination with water started at a very young age. If I look at my baby album, I was swimming before I was walking. So it's always been something very close to me. Through times of strife, water was my place of safety so to speak. Water has always been a place of happiness I suppose, creativity and freedom.
A book my teacher read to us when I started school, inspired the mermaid dream. It was about a little boy; 'The Little Water Man', an Aquaman. He grew gills and fish-like features the longer he stayed submerged. So literally, I would spend hours in the water convinced that the same would happen to me.
In all honesty, I didn't know freediving existed until very recently. I was still convinced that my gills would grow and my mermaid tail would appear. It was actually my now husband who said: "I don't want to burst your bubble, but you're not really a mermaid. If you want, I can teach you how to be one as far as that is humanly possible. I can teach you to free dive." That was one of the first things John said to me and the first time I'd heard of freediving. I wasn't really impressed at the time, but the rest is history!"
How did you and your husband meet?
Daniela: "We met during a 10-day holiday in Tanzania, organized by a mutual friend in celebration of his 40th birthday (also a freediver). He was the vital link between us. On day 10 of the holiday, just as I was getting into the taxi en route to the airport for my flight back to London, John and I decided to get married. We got married two months later and I packed up my life in London to move back to Cape Town. This was 5 years ago. It is an ocean love story!"
"I love freediving, I did it so much in Italy, without knowing the name of the sport."
Daniela: "Italy is the birthplace of freediving as we know it today! There is a movie "The Big Blue" which is based on 2 freedivers, Enzo Maiorca (Italian) and Jacques Mayol (French) and their competitive freediving journey. It's a classic!"
What is competitive freediving?
Daniela: "Competitive freediving falls into 3 main disciplines namely static, dynamic and constant weight / free immersion. Static measures how long you can hold your breath. Dynamic measures the distance you can cover horizontally in a pool and constant weight / free immersion the depth you can reach in one breath. The dynamic and depth disciplines are divided into no-fin, mono-fin, and bi-fin performance categories.
Traditionally, freedive courses teach these competitive sports disciplines. It is only in the last 2 years that freediving has been separated into recreational and sports freediving. This is unique to Pure Apnea and in direct response to the huge gap in the skills needed to freedive competently and safely – not only competitively but especially recreationally. The foundation is the same but the style of freediving is vastly different.
With Pure Apnea, John and his colleagues focused their attention on these vital differences. As a recreational freediver you have to be aware of ocean currents, typography, entry/exit points, swell and most importantly your buddy. When you dive on a line, you don't really need to focus much on what is going on around you, someone else does that for you. In an ocean scenario, you do and that changes the way you freedive."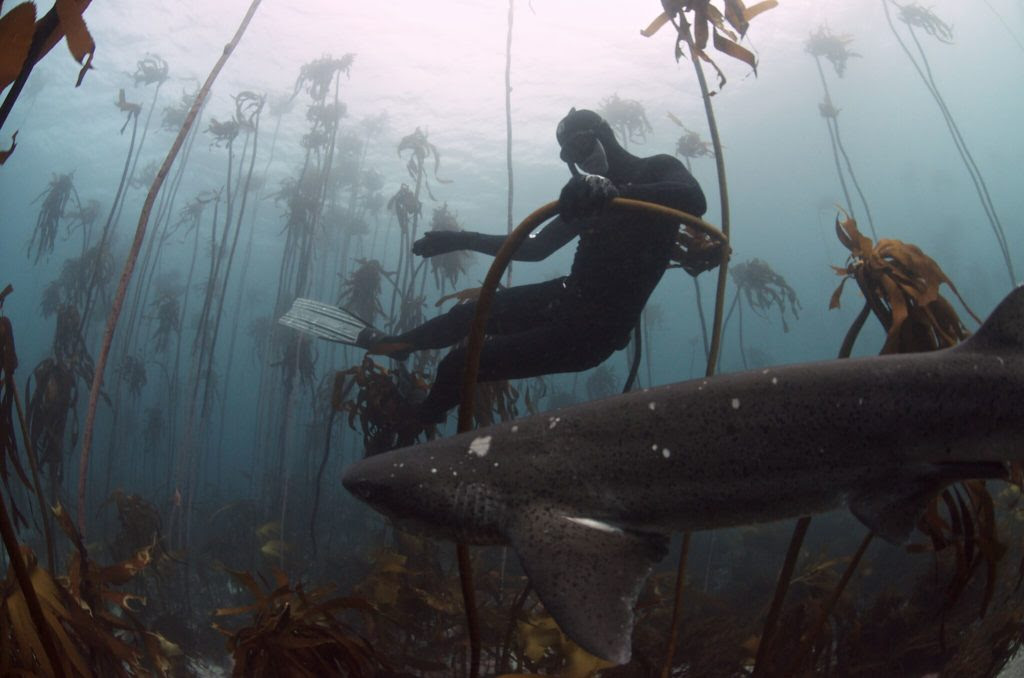 What organizations are linked to freediving?
Daniela: "There are a few including Pure Apnea, of which John is a founding member. AIDA is probably the best known from a competition point of view. CMAS is the oldest freediving organization, and is gaining much traction and popularity again, which is great news! These organizations run various competitions every year and everywhere, but it is still quite hard for South Africans to be part of this buzz. Competitive freediving isn't very well established here partly because it needs self-funding and that is a costly effort at best. We don't have the best training facilities (big swell and wild ocean) and so the main focus here is the pool disciplines.
John, together with a group of international freedivers founded Pure Apnea whilst freediving and training in the Philippines in 2012, just before we met. There was a growing concern, with many freedivers becoming increasingly alarmed at how the quality of freediving was manifesting. Rather than focusing on quality to ensure competence and safety, organizations were beginning to dilute these elements by focusing on quantity. Freediving is an extreme sport and Pure Apnea was founded, in part to ensure that the quality and the safety aspect of freediving is given the focus it deserves.
Pure Apnea also offered South African competitive freedivers a far more cost-effective way to compete. Pure Apnea offers both educational and competitive 'systems'. The education system is comprised of competitive freediving and recreational freedive course. Each has an entry level, advanced and master freediver category followed by an instructor course. In addition, there are 2 specialist courses offered. The first is the Surf Apnea course- a surf survival breath hold training, specifically aimed at surfers and kite surfers. The second is Stress Control, designed to teach people how to better deal with and resolve stress through breathing and meditation."
What is the perfect freediving day?
Daniela: "The waters here are fairly cold and we are not always blessed with the best visibility. We consider ourselves lucky if we have five meters visibility and anything plus is a super bonus! But, freediving here is one of the most special experiences you can have anywhere in the world because our ocean is very wild."
"Then we have kelp forests-kelp are magnificent underwater trees that actually look like mermaid hair swaying in the current. It's mesmerizing!"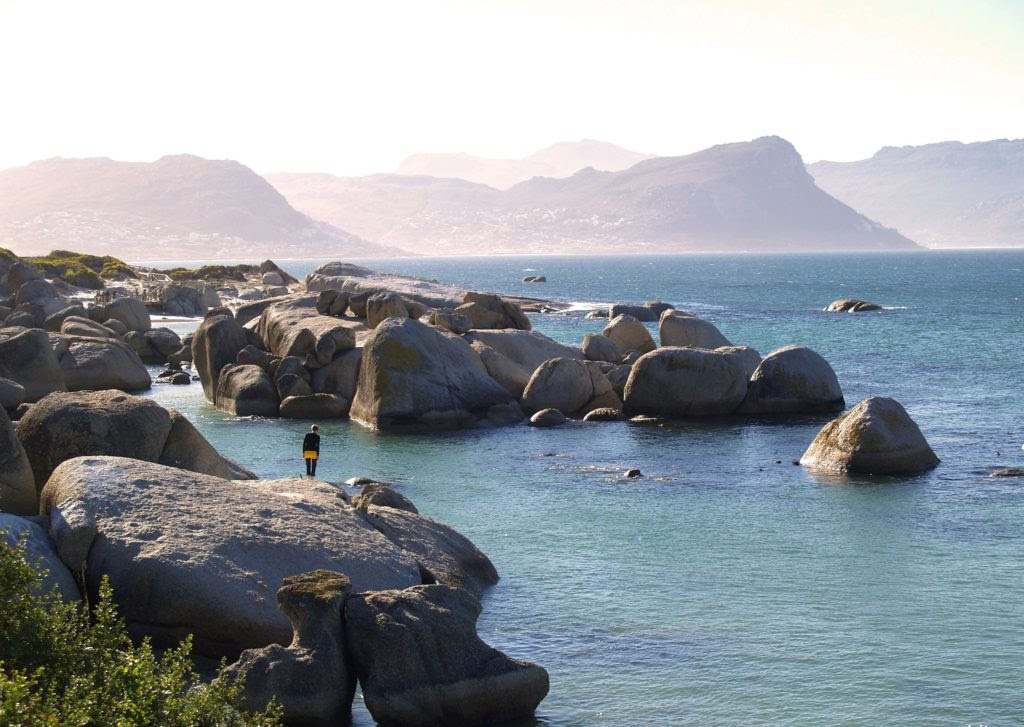 Where are the best freediving spots?
Daniela: "We are very lucky and spoilt here in Cape Town. There are quite a few options close to shore (shore-dives) and that means access for everyone. From a safety point of view, we stick to kelp forests as these are not generally areas where great white sharks venture. I also love freediving is Sodwana up the East Coast. It's a completely different experience – the waters are much warmer, the visibility can reach 60 meters and that blue – that blue penetrates through you, I swear!"
Can you explain the differences between snorkeling, freediving, and scuba diving?
Daniela: "In terms of equipment, perhaps the most obvious thing is that snorkelers and scuba divers use shorter fins. Scuba divers, of course, have oxygen tanks, which we don't use. Freedivers use low-volume masks a snorkel and long fins.
I have actually never scuba dived, and I probably never will. I like feeling what is going on in my body and being in control of my breathing instead of relying on a tank. Freediving is much safer than scuba diving as long as you "never free dive alone" and listen to your body. From a therapeutic point of view, as I am also a Nutrition and Lifestyle Therapist, you gain insight, deep personal growth, and transformation, from free diving. It is in an entirely different league.
Within the first ten meters of depth, your lungs compress to half their volume. That physical and biochemical change affects the psyche as well. Freediving can bring up a lot of emotions and is ultimately a very liberating experience. Everyone can free dive and learn to dive deep, given the right tools and guidance."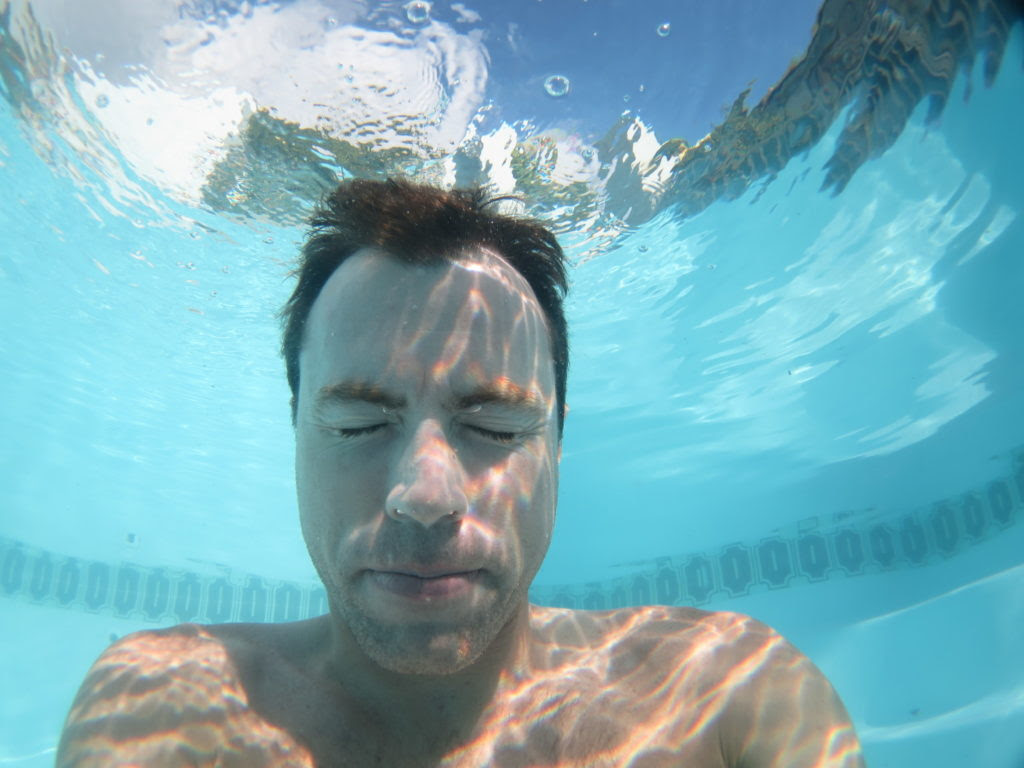 I am very interested to learn about the psychosomatic aspects of the sport. For example, would someone with asthma be able to free dive and overcome their condition through the sport?
Daniela: "I personally believe that in some ways, yes, it possible. I am not a doctor and can't say that everyone with asthma is going to be able to freedive. For the most part, this has been one area where doctors have signed our students off as "fit for freediving". From experience, we do find that freediving can improve asthma conditions – it's a combination of the breathing practices – strengthening the muscles around the lungs and learning to breathe in a tactful and systematic way. It is also very good for reducing stress."
Do you want to give me a quick run through your courses?
Daniela: "We teach all the Pure Apnea courses here at Cape Town Freediving. We have recreational courses and sport freediving courses.
Each course has specific physical requirements (and mental limitations), the student needs to achieve and overcome. This ensures that they really do "get it" and have the right tools to progress to the next step on their freedive journey – safely and competently."
—
If you want to learn more about Cape Town Freediving the most comprehensive freediving organization in Cape Town, please check out their website and get in touch!
Email: info@capetownfreediving.com
---
---
For more water-related news and tricks follow us on Facebook & Instagram
AMANZI MAGAZINE – #DoYouSpeakBlue?